Business insurance in Burnaby
Burnaby, British Columbia is the hometown of Michael J. Fox, Michael Bublé, and other Canadian greats. It's also home to more than 53,000 businesses that employ thousands of other Canadians. The right business insurance coverage can help these businesses gain protection from costly risks and expensive damages. Federated Insurance is committed to protecting Burnaby-based businesses by offering comprehensive business insurance coverage.
Why do you need insurance for your Burnaby-based business?
Being proactive is the best way to protect your business from costly damages. With that in mind, it's important to be prepared in case sudden setbacks cause a financial impact on your business. Could your business independently afford facing a costly lawsuit or repairing unexpected damages from vandalism? If a severe thunderstorm damages your retail storefront, would you be able to cover the repair costs? That's where Burnaby business insurance comes in. A comprehensive business insurance policy can help your business recover from sudden setbacks.
We're in your neighborhood!
As a fellow business in your area, we understand what it takes to run a successful business in Burnaby. Whether you run a retail store in Metrotown, a restaurant in Burnaby Heights, or any other type of specialized business, we can provide you with a business insurance solution that's catered specifically to you.
As a proactive measure to help mitigate the spread of COVID-19, all of our employees are working remotely. Please contact us by phone/email or reach out to your Insurance Agent directly.
Our Burnaby office is located at:
108 – 4595 Canada Way
Burnaby BC
V5G 1J9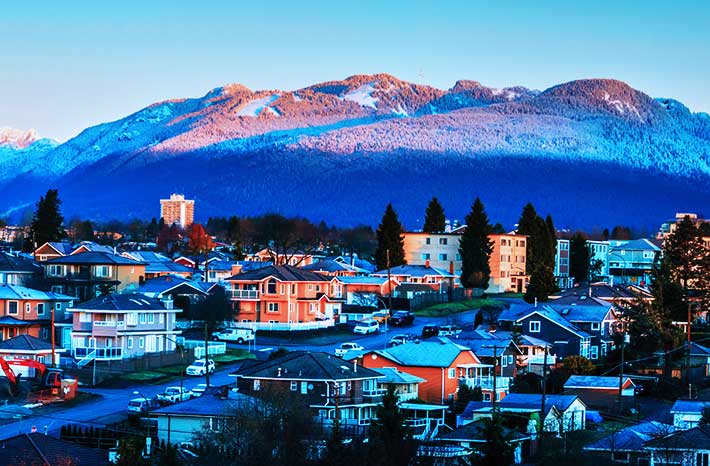 What kind of business insurance do you need?
At Federated Insurance, our risk management knowledge and industry expertise can help you build a comprehensive business insurance policy that's a proper fit for your business. Information such as what specialized work your business does, what equipment you use, and how much revenue you make are all used to determine which insurance coverages can help you protect your business. Here are just a few of the coverages Federated Insurance can offer to protect Burnaby-based businesses like yours.
Didn't see the coverage you were looking for?
Don't worry! We've got others! Here are just some of the helpful types of insurance that can protect your business:
Cyber risk and data breach coverage
Cyber risk insurance includes costs coverage for data recovery, customer breach communications and e-commerce threats.
Mechanical and computerized equipment coverage
We offer equipment coverage, as well as rental reimbursement, which covers the cost of renting regular and computerized equipment if yours is damaged or breaks down. This coverage also includes a stated value for production equipment clause, which provides the cost of replacement based on the scheduled value of the production equipment.
Commercial auto insurance
Whether you have just one company vehicle or a whole fleet, commercial auto insurance makes sure you're protected should you be in an accident. It also provides coverage if there is any damage to a third party.
Why should you choose Federated Insurance to protect your business in Burnaby?
We offer additional services for added peace of mind:
We're trusted by the experts:
With over 100 years of experience, Federated Insurance has taken the time to build strong relationships with leading businesses and committed to them for the long-term. Our customers receive quality one-on-one service while dealing with our dedicated Insurance Specialists. 18,000 businesses trust us with their insurance needs and we're recommended by over 70 trade associations and buying groups. This means we're in the perfect position to provide specialized knowledge for specific industries.