Business insurance in Edmonton
Aside from having North America's largest shopping mall, Edmonton is home to more than 34,000 businesses? These businesses have best practices in place to protect their bottom lines from costly losses. Business insurance is a crucial part of any business' best practices, as it can help provide protection from costly risks and expensive damages. Federated Insurance is committed to protecting Edmonton-based businesses by offering comprehensive business coverage.
Why do you need insurance for your Edmonton-based business?
It's always important to be proactive to ensure your business doesn't face any costly claims. That said, it's also important to be prepared in case an expensive claim does occur. Could your business afford facing a costly lawsuit or repairing extensive property damage on its own? If your business suffered from a fire and needed to be completely re-built, would you be able to handle those costs? That's where Edmonton business insurance comes in. A comprehensive policy can help protect your business from the unexpected.
We're in the area!
As a fellow local business, we understand what it takes to run a successful business in Edmonton. Whether you run a restaurant in Strathcona, a contracting business in Northwest Edmonton, or any other type of specialized business, we can provide you with a business insurance solution that's catered specifically for you.
As a proactive measure to help mitigate the spread of COVID-19, all of our employees are working remotely. Please contact us by phone/email or reach out to your Insurance Agent directly.
Our Edmonton office is located at:
1165 – 5555 Calgary Trail,
Edmonton AB
T6H 5P9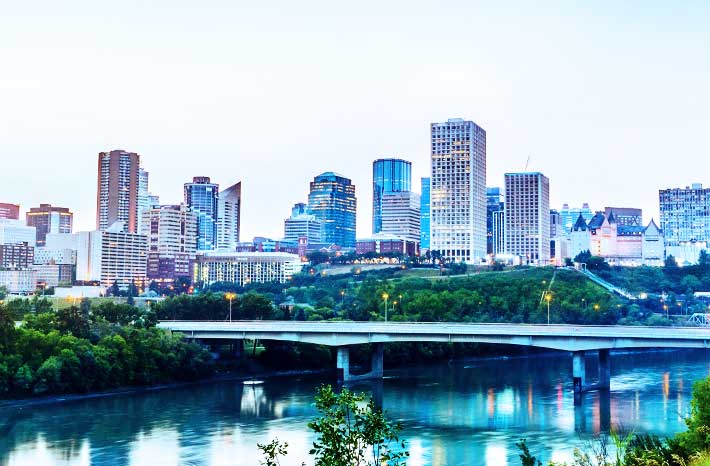 What kind of business insurance do you need?
At Federated Insurance, we understand that your business has unique risk management needs. Your insurance should reflect these needs. Traits such as how much revenue you make, what business contents you own, where your business operates, and what line of work your business is in will impact which insurance coverages are the right fit for your business. Here are just a few of the coverages Federated Insurance can offer to protect Edmonton-based businesses like yours.
Didn't see the coverage you were looking for?
Don't worry! We've got others! Here are just some of the helpful types of insurance that can protect your business:
Comprehensive crime coverage
We insure against theft by your employees and others. This includes employee dishonesty, as well as coverage for the loss of money and securities due to robbery, burglary, hold-ups and more.
Mechanical and computerized equipment coverage
We offer equipment coverage, as well as rental reimbursement, which covers the cost of renting regular and computerized equipment if yours is damaged or breaks down. This coverage also includes a stated value for production equipment clause, which provides the cost of replacement based on the scheduled value of the production equipment.
Why should you choose Federated Insurance to protect your business in Edmonton?
We offer additional services for added peace of mind:
We're trusted by the experts:
With over 100 years of experience, Federated Insurance has taken the time to build strong relationships with leading businesses and committed to them for the long-term. Our customers receive quality one-on-one service while dealing with our dedicated Insurance Specialists. 18,000 businesses trust us with their insurance needs and we're recommended by over 70 trade associations and buying groups. This means we're in the perfect position to provide specialized knowledge for specific industries.