Business insurance in Edmonton
Edmonton is a vibrant, cosmopolitan city that is home to more than 34,000 businesses. Whether you are in food services, manufacturing, or retail, keeping your customers and employees safe is essential to running your business. Business insurance can help you manage your risks and assist with costly losses. Federated Insurance is committed to protecting Edmonton-based businesses by offering comprehensive business coverage.
Why do you need insurance for your Edmonton-based business?
Investing in business insurance can help your business deal with costly claims. That said, it's also important to be prepared in case an expensive claim does occur. Could your business afford facing a costly lawsuit or repairing extensive property damage? If your business suffered from a fire and needed to be completely re-built, would you be able to handle those costs? Business insurance can help in these situations. A comprehensive policy can help protect your business from the unexpected.
We're in the area!
We understand what it takes to run a successful business in Edmonton. Whether you own a restaurant in Strathcona, a contracting business in Northwest Edmonton, or any other type of specialized business, we can provide you with a business insurance solution that addresses your unique needs.
As a proactive measure to help mitigate the spread of COVID-19, all of our employees are working remotely. Please contact us by phone/email or reach out to your Insurance Agent directly.
Our Edmonton office is located at:
1165 – 5555 Calgary Trail,
Edmonton AB
T6H 5P9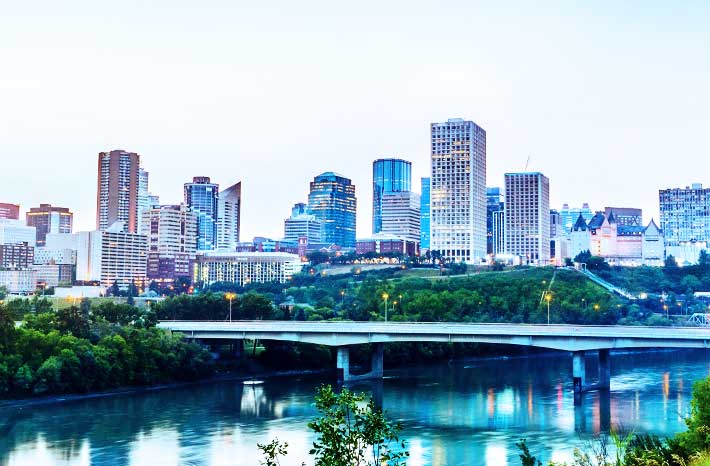 What kind of business insurance do you need?
At Federated Insurance, we understand that your business has unique risk management needs. Your insurance should reflect that. Factors such as how much revenue you make, what property you own, where you operate, and what industry your business is in will impact which insurance coverages are the right fit for your business. Here are just a few of the coverages we can offer to protect Edmonton-based businesses like yours.