COVID-19 Information
To help keep you and your business safe during the COVID-19 outbreak, refer to the following resources to assist you with your pandemic planning and business continuity efforts.
A message from our President
We know this is a very difficult time for many of our customers. As your insurance partner, I want to reassure you that we're here and ready to support you in any way that we can. We continue to monitor this situation closely and want to share some of the things that we're doing to help you:
We know that many of our customers have had to temporarily close locations, so we're automatically extending coverage for unoccupied buildings. Please let your Commercial Insurance Specialist know if you've closed any of your locations for longer than 90 days.

We've also created this guide outlining steps that you can take to help keep you and your property safe when your business is closed.

If you've parked your business vehicles temporarily due to reduced operations, your Commercial Insurance Specialist can work with you to suspend liability and collision coverage until your vehicles are back on the road again.
If you've initiated delivery services to keep your business up and running, contact your Commercial Insurance Specialist and they'll work with you to make sure that you're protected.
Because we know you may also have questions about your insurance coverage during this period, we've created this guide to help you get the answers you need. If you have more specific questions about your policy, please don't hesitate to reach out to your Commercial Insurance Specialist.
We also have a COVID-19 resource page on the Federated Insurance website with information to assist you with your pandemic preparedness and business continuity efforts, and we'll be updating this page with new resources as they become available.
If you need to report a claim, please do so online at www.federated.ca or by calling 1.855.616.6262.
The Federated Insurance team is part of your community and I know that our long-standing relationships with customers like you will help us get through this together. These are extremely challenging times for us all, and as the situation continues to evolve over the next several weeks and months, so will our support.
Please stay safe and know that you can continue to count on our team.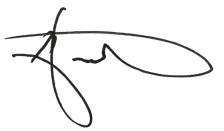 George Halkiotis
President, Federated Insurance
Resources
Business Continuity & Preparedness
Government of Canada: Business Support
Business Resources
Tools
Temporarily suspended construction site checklists:

Free teleworking tools:

Google Hangouts Google is waiving the fees on the premium version of Hangouts Meet to assist businesses and schools operating remotely.
Microsoft Teams Microsoft is making a 6-month E1 Trial license available in response to the increased need for employees to work from home in response to the COVID-19 outbreak.
Who to contact
If you have questions about coverage related to the pandemic outbreak, please contact your insurance agent.
Please report any non-emergency claims online here.
If your claim is urgent,
please call 1.855.616.6262.
If you have a question about a claim already in process, contact your regional claims team, at one of the following e-mails: