Running a restaurant can be a lot of work. On top of making sure that the day-to-day operations of the business run smoothly and that all of your customers are happy, you also have to worry about the risks you face. For instance, with so much activity in the kitchen, a fire could ignite. Or with numerous customers filing in and out of the restaurant, someone could trip and hurt themselves. Luckily, there are steps you can take to reduce the likelihood of something going wrong, whether it be a fire, criminal activity, or any of the other risks restaurateurs face.
Download our white paper on restaurant risks!
But sometimes preventative measures aren't enough. Here, we outline five key coverages restaurant owners should consider to help protect their business:
Commercial General Liability Insurance
Picture this. A customer has finished their meal and is heading out the door. But before they can get there, they slip on some water on the floor, tracked in from outside, and injure themselves.
This isn't the only scenario to worry about. Other events, including chipped teeth because of the food served, can cause big problems for restaurant owners who aren't adequately protected. If a customer suffers an injury or illness, you could be held liable. In fact, according to Federated Insurance's internal claims data from 2017, the average cost of a slip and fall claim was $6,500, with the highest claim coming in at $87,000. And the number-one food-related claim we received was for broken teeth as a result of food consumed in a restaurant.
The average cost of a slip and fall claim in 2017 was $6,500, with the highest claim coming in at $87,000.
That's why commercial general liability insurance, or CGL for short, is so important. It's designed to protect you if you're found legally liable for bodily injury or property damage to a third party. Federated offers extensive CGL coverage, which is why our policies include bodily injury/property damage liability, personal and advertising liability, employee benefit program liability, and coverage for medical payments.
Commercial Property Insurance
Fires, floods, and vandalism, oh my! While you can and should take precautions to mitigate these risks, such as preparing employees for an emergency situation, having the necessary equipment to deal with fires or flooding, and increasing security measures, sometimes even that isn't enough.
After all, fires tend to be the most severe claim restaurants can have. Our data found that the average severity of a restaurant fire claim was around $90,000 in 2017. The highest claim we received was for over $500,000. Just image having to pay for all those repairs and replacement costs yourself.
Luckily, there's commercial property insurance. It provides protection not only for your building, but also for many of its contents, such as equipment, furniture, fixtures, and property of others.
Business Interruption Insurance
You may have considered what protection you need to cover the costs for repair should your business suffer from an accident, theft, or vandalism. But what you might not have thought about is what happens because of those events. For instance, if your restaurant is damaged during a fire and customers cannot be served as a result, your bank account will suffer. Or, if the equipment you use in the kitchen is damaged during a burglary, you will have to temporarily shut down while you have your cooking space fixed.
Business interruption insurance helps cover your loss of net income and allows you to continue paying normal operating expenses in the event your operations are suspended due to a covered peril. Included is coverage for extra expenses to expedite your return to business or limit your loss.
Enhanced Wine Valuation Coverage
Enhanced wine valuation coverage is important for any restaurant that serves wine. It insures high-valued wine collections against theft or loss and covers the value of the wine at the price the wine could have been sold for as individual servings.
Food Contamination Coverage
As a restaurant owner, your food inventory and equipment are vital to your business. Nobody likes to think about the food they serve getting contaminated in any way, but despite your best efforts, mishandling and improper storage of food can result in a foodborne illness outbreak – and customer claims. Your restaurant could even be shut down following a restaurant inspection.
Food contamination coverage helps with the costs in the event of a food-related loss. Coverage typically extends to loss of income, required cleaning of equipment, and food replacement costs from contamination. The coverage also helps with damages caused by insects, birds, rodents, or other animals.
Be prepared
Having the right insurance for your business can help protect you if an accident happens, and generally put your mind at ease. But it's also important to try to prevent something from going wrong in the first place. That's where Federated's Risk Services programs come in. These exclusive programs can help protect you and your business while helping to enhance workplace and employee safety. Federated also has Risk Services specialists to answer any questions you may have throughout the process.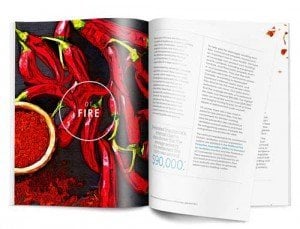 Do you want to learn more about risks restaurant owners face and the appropriate steps to take against them?
At Federated, we cater our policies to your industry. Find out how Federated can help protect your restaurant today!
This blog is provided for information only and is not a substitute for professional advice. We make no representations or warranties regarding the accuracy or completeness of the information and will not be responsible for any loss arising out of reliance on the information.