When you envision criminal activity, your mind may jump to footage from heist-style movies, where thieves rappel down air vents and expertly avoid laser beams on their way to stealing diamonds and jewels. But crime is not limited to jewels and diamonds. Restaurants also face the risk of criminal activities, as liquor, meat, and money can be valuable targets for thieves.
In fact, breaking and entering was the third most common claim for restaurants in Canada in 2017, according to Federated Insurance's internal claims data. The average loss was about $8,000, but the highest claim came in at over $90,000. Could your bank account handle that type of loss?
Download our white paper on restaurant risks!
Luckily, there are preventative measures that can be taken to help stop assault, burglary, and employee theft. Below, we provide some tips.
Preventing employee theft
In order to help reduce or control employee theft, the following steps can be taken:
Pre-employment screening

Make background checks and references a requirement for any potential employees to ensure they have a clear background.

Theft prevention measures

Systems should be in place to help protect your valuable assets. This could include locks on freezers, liquor cabinets, or cash registers.

Improving job satisfaction

It's important to make employees feel valued by fostering a supportive work environment.

Apprehension and prosecution

If an employee is caught stealing, make sure there are repercussions for their actions (e.g. firing or legal action). This can help dissuade others from trying something similar.
Assault prevention
Restaurant employees can be at risk of assault during an armed robbery. Because of this, it's important to have measures in place to help prevent robberies from happening. Here are some tips to help reduce the risk of an incident:
Place cash registers far away from exits.
Keep minimal amounts of cash in the registers.
Publicize that minimal amounts of cash are kept on the premises.
Ensure that the interior and exterior are well lit.
Always keep the rear and side doors locked and in compliance with life safety and fire code regulations.
Have two employees dispose of trash at night.
Remove posters and displays in the windows that obstruct the view into the premises.
Tell employees to notify the police if criminal activity is observed outside the premises.
Provide incident report forms and employee training on how to identify a robber.
Provide employees with robbery prevention training.
 Burglary and theft prevention
There are various building security measures available to restaurant owners. Here are some of the more common ones:
Locked storage:

Alcohol should be secured, as liquor licenses require locked storage of liquor during non-business hours. Large wine cellars may need additional security precautions.

Intrusion alarm:

Burglars may be deterred by a monitored alarm system with door contacts, motion sensors, and glass breakage sensors strategically located on the premises. The system can be equipped with line security, such as a cell phone back-up system, to make sure it still works in the event the phone line is tampered with.

Physical barriers:

Window and door bars or shutters are common methods to help prevent burglars from entering a building.

Surveillance cameras:

Cameras can be a good deterrent against theft. Technological advances have improved the quality of the imagery and provided additional monitoring options, allowing the business owner to monitor the premises via the internet. In order to ensure the cameras are helpful though, good interior and exterior lighting is a must.
Want to learn more?
Criminal activity isn't the only thing restaurant owners should be on the look-out for. There are a number of other risks, including cyberattacks, fire, and food-related incidents, that restauranteurs need to be aware of and take steps to protect against.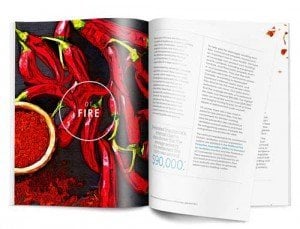 Do you want to learn more about risks restaurant owners face and the appropriate steps to take against them?
Protect yourself
Despite all the preventative measures you have in place, something could still go wrong. That's why it's important to have insurance.
Federated offers insurance coverage that can help protect you from the costs associated with employee dishonesty, credit card forgery, and other types of theft by employees and others. The policies are designed to help you reduce the costs incurred if you are a victim of criminal activity. Federated Insurance also offers business interruption insurance, so that if an unexpected event, like vandalism, sidelines your operations, you can collect the income you would have expected to generate were it not for the disruptive event. Find out how Federated can help protect your restaurant today!
This blog is provided for information only and is not a substitute for professional advice. We make no representations or warranties regarding the accuracy or completeness of the information and will not be responsible for any loss arising out of reliance on the information.